Recently we took a trip to Africa. The primary goal was to kayak the Okavango Delta, for our next volume of Scenes From A Kayak. But while we were taking the time to get there (43 hours' travel time, one way), we thought we should also take a ground safari, to get extra photos.
I've shared these photos on Facebook, but for those who don't have Facebook, or haven't seen the images, I've brought them into this blog, along with our descriptions. These aren't all the photos I shared on Facebook, but are, in my opinion, the important highlights. I'll let Jeremy share his own photos in a separate post, if he wants.
Our flight path was Reno-L.A.-Doha-Johannesburg-Maun. Despite many challenges along the way, we didn't experience any cancellations or lost luggage on our way to Maun.
When we landed in Johannesburg (4:30 a.m.-ish), we didn't have boarding passes for Maun, so we had to wait for the ticket counter to open. We took some time to get a nice breakfast and then found ourselves 2nd in line. With as many challenges as we'd experienced so far with the airlines, we were really nervous, but we were soon about to be issued boarding passes, so we were breathing easy – until the printer for the passes broke down. The result was that we boarded the plane a few hours later with something that I bet not many people have ever experienced: handwritten boarding passes.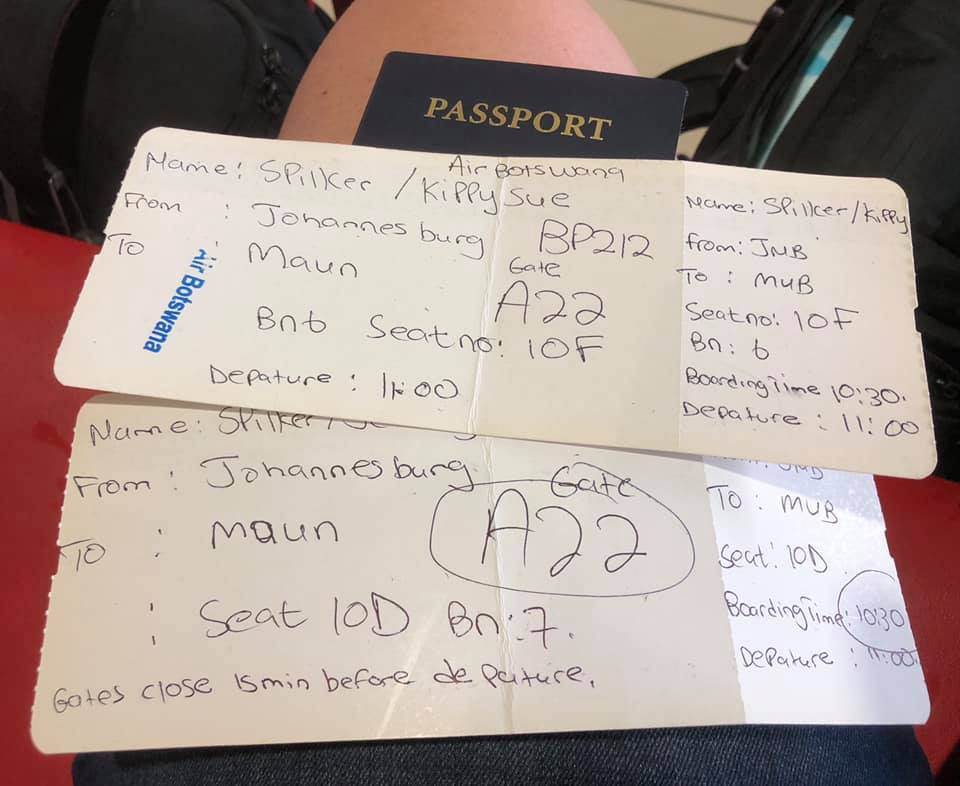 Air Botswana turned out to be, well, somewhat of a fly-by-the-seat-of-our-pants kinda deal. We never really knew when the flight was going to leave, from what gate, or what route it was going to take.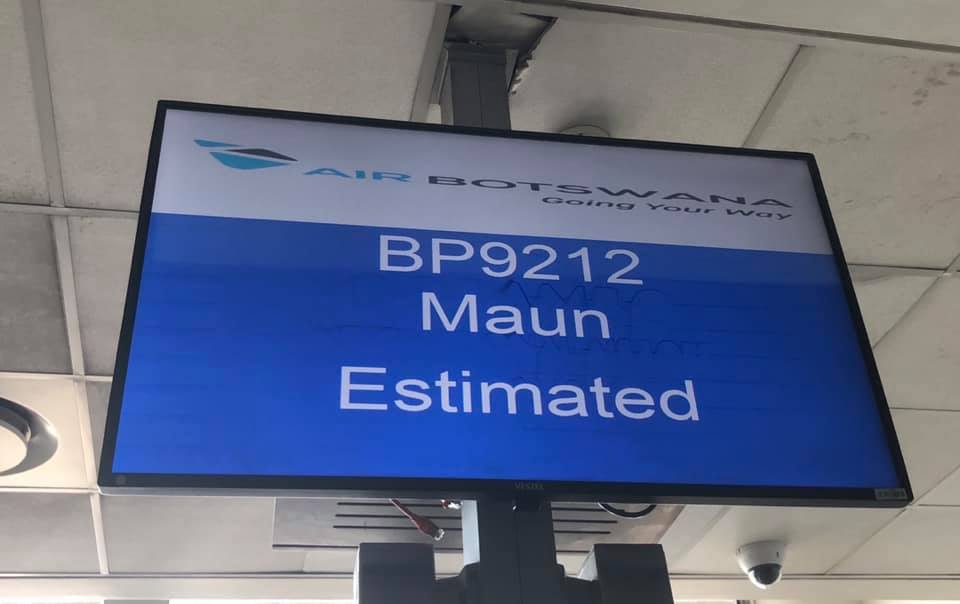 Eventually, we made it to Maun, via Kasane. Our hotel (Cresta Rileys) had a transport van waiting for us, and our hotel room was air conditioned and comfortable.
We quickly found a nearby pizza place, called Debonair's Pizza. We had a delicious dinner, from a unique company.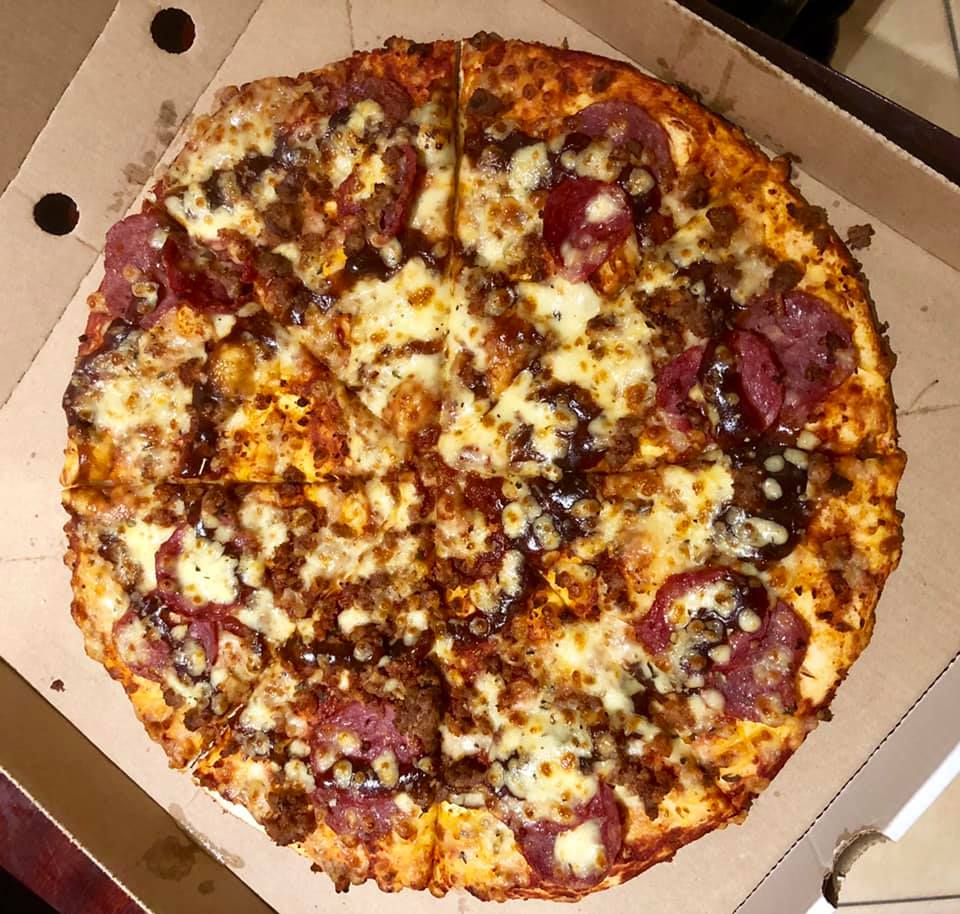 We arrived in Maun on Monday afternoon, and on Wednesday morning we left on our ground safari. It was extremely amazing!
This first upload is from August 21, our trip from Maun to Khwai, and everything we saw along the way.

Our guide and camp chef/manager met us at Old Bridge Backpacker's in Shorobe, and then we drove for hours on washboard and deeply-rutted soft-sand/dirt roads. Dry, dusty, bouncy … and beautiful!


Along the way, our guide stopped to buy something at a roadside stand. There was a little boy there who couldn't have been much more than 4 or 5. When he turned around and saw us in the safari vehicle, the look on his face was priceless as he started hollering, "Motto mosweu!!" ("White people!!") haha. He wanted to make sure everyone was fairly warned of the imminent danger. After that we saw increasingly fewer people and increasingly more animals.

Many of the animals shown here, in the first upload, might have been photographed better in subsequent days, but I wanted to at least show how wonderfully our guide did as these were all photographed before our first camp site was even set up. I've identified all the animals to the best of my abilities, but it's possible I may get something wrong.

The drive was amazing and each photo has further information or stories.
Adding day 2, now, with game drives around Khwai. Our guide was feeling sick. He'd been taking medicine to try to help a cough, and he just looked like he was suffering, so I kept asking if he was ok, and telling him it's ok for us to take a night off or something, so he could rest, but he kept insisting he was ok. Come to find out, the REASON he was sick … it made me so angry! The tour group he'd been leading prior to ours, apparently the bookers mistakenly thought some of the members of the group would be sharing tents, but they ended up not wanting to, so our guide and whoever was out there with him had to sleep in the frickin' safari truck! In the OPEN, in Africa's winter. Believe me, it was COLD. In the morning I was wearing a long-sleeve tech tee, another zip-up tech jacket, and then a fleece on top. Wool socks, long pants, and STILL needed a blanket when we were out driving around. I'm flabbergasted that anyone on one of these tours could even sleep at night, knowing this was going on. I don't care how it worked out, I would have found some way to make sure the tour guides did NOT sleep out in the cold at night, even if it meant sharing a tent with someone I hadn't planned on. Come on! Obviously they were all part of one group together if the bookers thought they'd be sharing tents. How could you do that and let someone suffer?? I was so pissed when I heard that. Anyway, I think maybe he kinda took me up on my offer, but instead of staying in and taking the night "off," he took us to the watering hole at the entrance to our campground, and let us spend the evening watching the elephants interact, which was wholly fascinating. At the end of it he said, "You know, you got some unique photos that not everyone gets, because you spent the time to watch for a while." We were thrilled, and that way he got to just sit and close his eyes for a bit, and not have to be driving around on rough roads, trying to spot some animal or another. As we told him, he'd already given us WAY more than we ever expected to see anyway, so that was awesome. The next day he seemed to feel much better, so that made me feel good. We all know what it's like to have to work when you're sick, but to have to work out there, in those conditions? No way.
Day 3. LT really wanted to try to find us wild dogs, so we went to a more dry section in the area. I am just horrible with directions, so I couldn't tell you where it was, it was just very different from the watery spots. Along the way, we came across a spot where people were telling him there were lions. Well, we found it all right. As did a hundred other safari vehicles. When we pulled in, all you could see is that there were lions laying on the ground, in the shadows, and they were completely surrounded by vehicles. Definitely not Jeremy's and my thing. LT was trying to maneuver us a way in to get closer to see them, and we told him nevermind, don't bother. As we were leaving, he seemed really upset, and said, "You know, there was a kill there. And this may be your last chance to see the lions." We both felt we already had pretty good lion photos, and just didn't want to crowd around a couple of lions sleeping in the shade, which were already surrounded by a mob scene. From my journal the next day: "We said 'no thanks' and I think he was offended. I actually asked him and he said he wasn't upset, but I still feel like he was. And it didn't seem to improve his mood when, about 2-3 minutes after leaving that spot, we saw a beautiful lioness walking in golden light. We were thrilled!!" And later … "We set off for our evening game drive at around 4, and on the way out of the campground we saw baboons, so stopped a couple times for photos. At one point one of them barked (sounded just like a dog) and they were all looking one direction, and then we heard it – a lion groan! LT was hot on its trail, listening, watching tracks, and then, there it was! Coming out of the wooded area was a beautiful young male lion. And then, another! And then, a third! We were in photo heaven! Golden, pre-sunset light as two of them made their way to the water – the photos are amazing! LT finally seemed to have shaken off the morning.
" This was also the day the elephants were so close to camp and we got great photos of them, and the afternoon Moses took our pic with the elephants in the background.

Days 4 & 5. Packed up camp right at sunrise, and headed from Khwai to Xakanaxa. Basically from wet to dry. Had we understood, when we made the arrangements for this ground safari, what was involved in setting up a camp, we would not have done the "Yeah, let's just add one more day at a new location!" thing. *whew* So we drove, got there, set up, went on one game drive, then got up the next morning and packed up camp for the last time, and basically did a game drive out to the main road and headed back to Maun.
Once in Maun, we spent one night at our hotel (Cresta Rileys – wonderful people, wonderful place!) doing laundry, buying some essentials for the next trip out, charging batteries, showering, etc. The next day, August 26, we were off once more, this time for our much-anticipated kayak portion of the trip. Since there was a pretty severe drought this year, the kayaking was moved from the western side of the Delta (where they would follow behind with a power boat, which served double-duty as equipment-hauling and hippo-scaring), to the eastern side, as all the water this year flowed to the east of Chief's Island. This meant no power boats, and a slightly different plan of attack. Normally, as we understood it, kayakers are taken to the northernmost point and allowed a somewhat leisurely paddle down the Okavango, with the current. This year, we had to be driven an hour and a half to the starting point, and then spent the next 2.5 days paddling against the current, through some of the toughest conditions I've ever paddled. We were out there for 4 days, and paddled about 26 miles, which doesn't sound much for anyone who's an experienced kayaker, but I hope once you see some of the conditions, you might better understand some of our challenges.

The one thing we hadn't seen with LT and Moses, that I really, really hoped we would, were the Wild Dogs. Imagine my sheer surprise and pure delight when, on our drive to our kayak spot, we came across a hunting pack! They were hunting "Eric's goats." Now, I don't know who Eric is, but our driver did, so he called authorities, because Wild Dogs are very much protected, but farmers will shoot them if they threaten their herds. He wanted to make sure someone came and chased the pack elsewhere, to keep them safe. So we followed them for quite a while as they hunted and I couldn't have been more thrilled! My gosh they are just GORGEOUS! I could fill an album up just with pictures of them, and I could have gladly shot them all day, but here's just a smattering.
Generally when we kayak, we have time to stop, enjoy the scenery, swap lenses, if necessary, take as many photos as we want, move on.

That was not the case kayaking the Okavango, where so many things might want to kill you. As I explained above, we spent the first 2.5 days paddling UPstream, against the current, in extremely challenging conditions. It also didn't help that I was paddling with a shoulder impingement, made worse by bursitis and a touch of arthritis. I'd tried to fix it before we came to Africa, but none of the treatments worked, and now I'm likely looking at surgery. At any rate, given how it was playing out, I knew Jeremy was shooting with the long lens, so I opted for the wide lens (which is pretty much how we shoot events, too, to make sure we get the best, most complete coverage), and therefore I believe Jeremy will have more (and better) wildlife shots from the water. Most of my wildlife was photographed while on game hikes, which would happen the first couple hours after sunrise and the last couple hours before sunset, to allow the hippos to safely come out of the water in the evenings and go back to the water in the mornings. Those would be the most dangerous times to encounter them with the kayaks. The rest of my explanations will be on the photos themselves.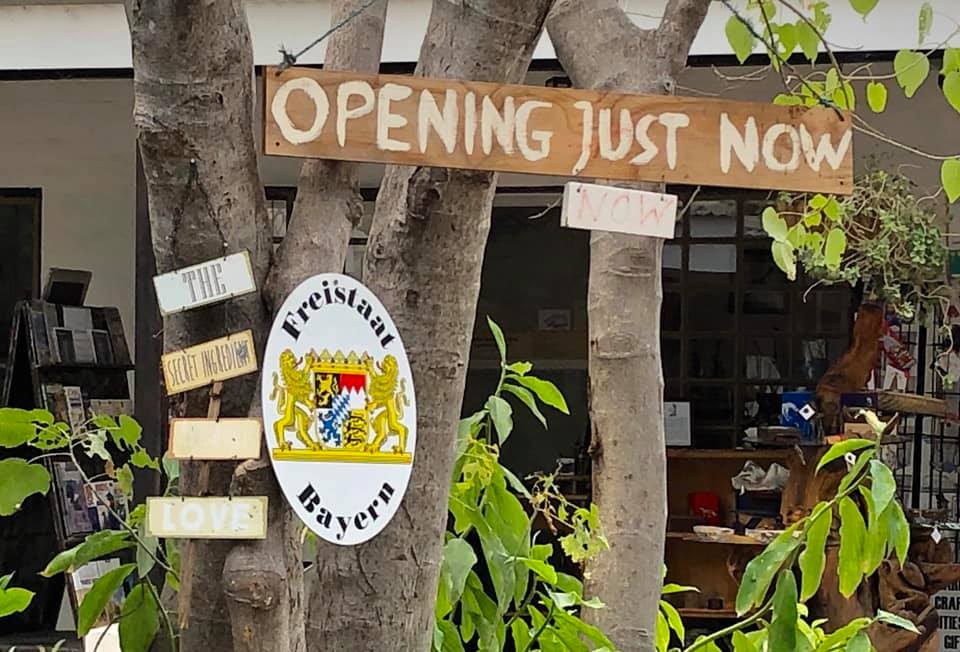 As many of you who have been following our journey know, our 10-hour flight from Johannesburg, South Africa, to Doha, Qatar, was delayed due to equipment issues in Durban (where the flight was coming from). As a result, we missed our connecting 16-hour flight from Doha to L.A. There's only one flight a day for that route, so Qatar Airways put us up for the night.

We got to our hotel at about 9 a.m., and immediately took naps. We then got up, showered, and headed out for a wonderful late Mediterranean lunch where we ate way too much, but it felt great.

Afterwards, we decided to venture out into the city to see some sights. I felt a little conspicuous and insensitive to the local culture, going out in my travel shorts, so I wore Jeremy's pants. Not a great fit, but at least I didn't feel like I was being rude to everyone around me.

We started out walking around Souq Waqif (open-air market/bazaar with mostly textiles and touristy stuff) and made our way to the waterfront, where we met up with a cabbie, Pradeep (from India) who gave us a 2-hour tour of the city for $50 (USD). It was 106º F (41º C) with 64% humidity, so the prospect of sitting in an air-conditioned car to continue our explorations was a very attractive one.

Doha was the richest, cleanest city we've ever seen! It's made to look old, but in actuality has only been around in its modern style for about 45 years. Everywhere you turned, there were the highest-end shops for luxury cars, perfumes and clothing. We wouldn't even dare walk into any of them (can only imagine what they'd think of scruffy, exhausted, relatively-poor tourists like us! haha). Everyone in the city, however, treated us SO well and with the very utmost respect. I was very impressed by everyone and everything.
In the end, Africa was really not like anything I expected, even though I tried very hard to keep my expectations to a minimum. It was wonderful and beautiful and terrifying and exhausting and almost everything in-between. I was very glad to be there, and I was very glad to be home. They say that's the perfect vacation, and I can't really argue much.